AlphaRiser®
Innovative. Tough. Proven.
Overview
Why use AlphaRiser®
Portfolio
Versions
Installation
Case Studies
Overview
AlphaRiser is an innovative and multi-faceted solution for service riser floor apertures – a unique combination of design ideas to assist in Riser Management. It makes specifying, designing, installing, and even adjusting the riser unit very easy. It is central to our Riser Management drive.
AlphaRiser allows you to:

Cast in a riser aperture frame early in the project without necessarily knowing the exact locations of the services at that time

Install a riser floor unit very quickly

Discount the need for any shuttering

Discount the need for any barriers around the floor aperture

Have complete peace of mind for the safety of site personnel working on the floor construction and beyond

Provide a strong edge frame which incorporates a cast-in AlphaRiser channel so that grating supports can be moved easily, new ones added, or existing ones removed very simply

Fix services directly into the AlphaRiser channel mentioned above

Discount the need for hot work permits during any adjustments

Easily cut out the grating for services after installation once the service riser requirements are known

Pre-fit AlphaRiser channels into building core walls whether using the Jump Form or Slip Form casting process

Produce a complete specification or requirements list from our product portfolio to cover any element of building riser management needs
Why use AlphaRiser®
100% off-site manufactured unit ensures safety, removing the need for temporary protection

Joist positions can be simply moved by sliding or adding connections along the channels

Meets requirements for fire safety

Simple to cut for services – no special tools, labour or hot-works permits needed

Facility to fix supports for M&E and HVAC services

Savings on formwork shuttering and fixings

Strong unique channel design able to take heavy service weights

Lightweight and easy to move, handle and fit

Corrosion resistant product with neat and tidy finish

Holes for fixing to casting deck and bend-out links for rebar coupling if needed
Portfolio
Versions
AlphaRiser has the versatility and functionality for use with most construction types, including:

Cast in-situ concrete floor slabs

Profile sheet deck

Pre-cast floor panels

Post-tensioned floor pockets

Steel frame structures

Raised access floors

Panel formwork core and partition walls

Slip form system walls
Installation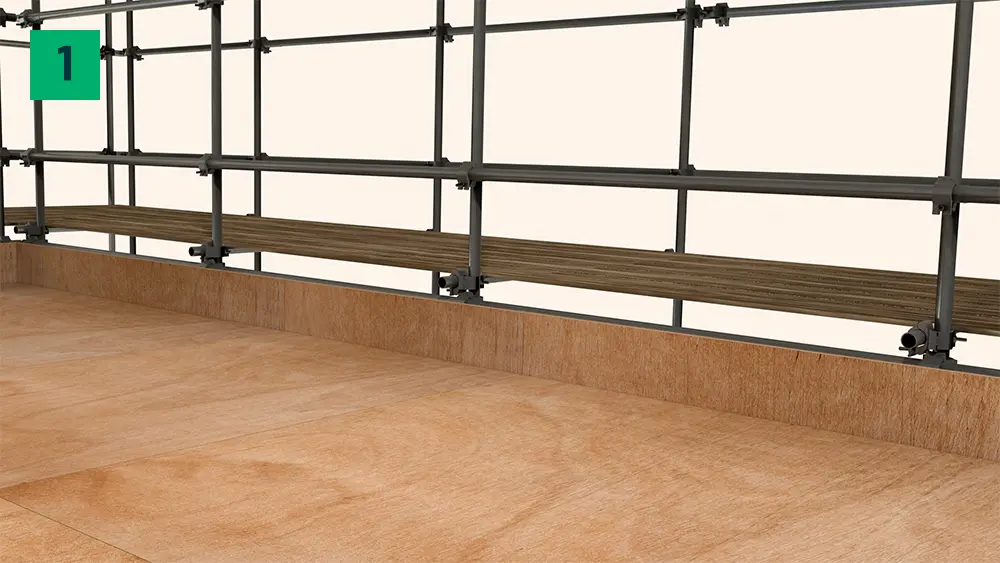 Casting deck formwork is constructed, typically starting from the first floor.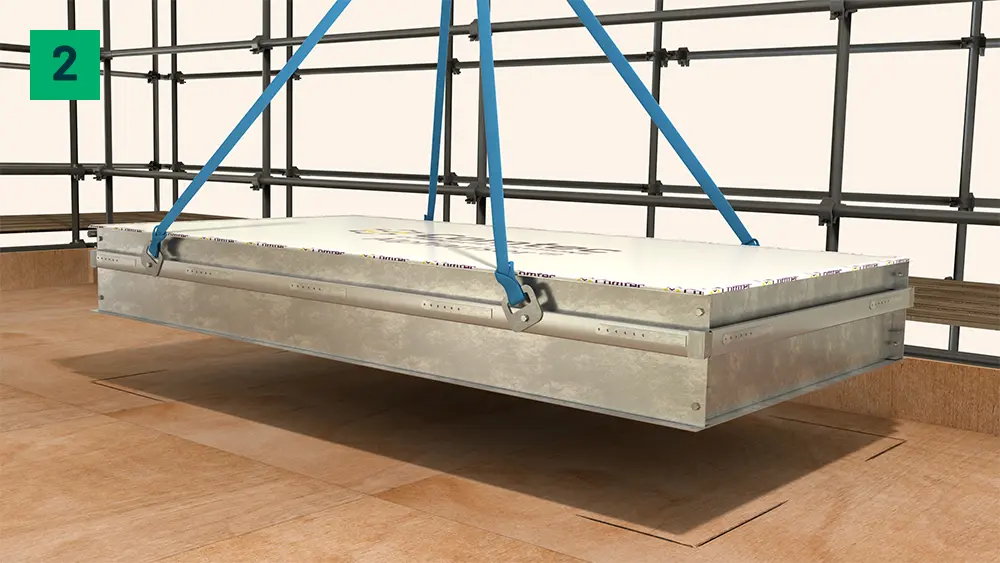 AlphaRiser is delivered to site pre-made and craned into position on the casting deck.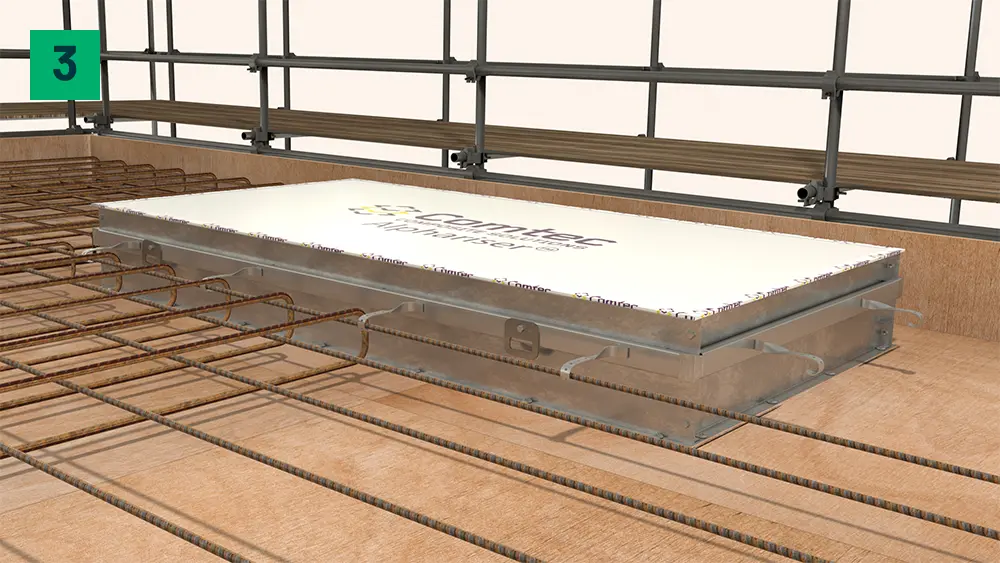 AlphaRiser is fixed to the deck in the marked position using flange head screws and the crane lifting plates are turned downwards away from the top rebar mat.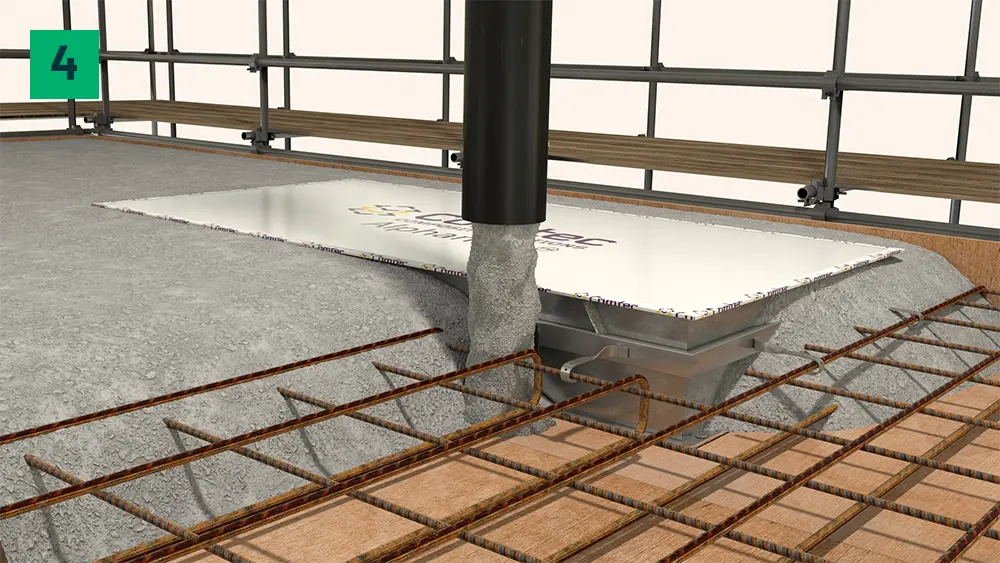 AlphaRiser forms a shutter for the concrete which can now be poured to form the floor and will encase it to create the service riser opening.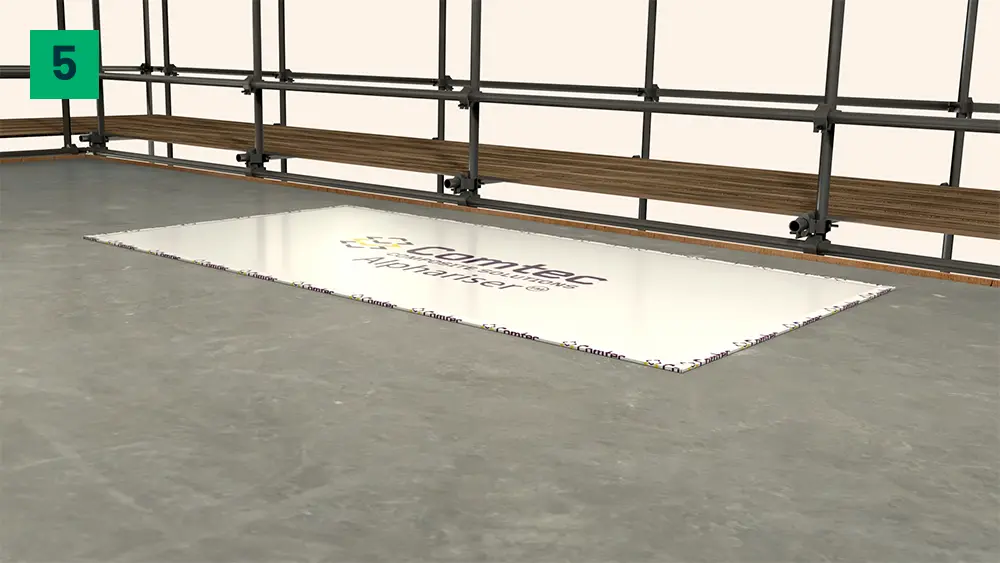 Once the concrete has cured, the casting deck is removed, the fixing screws are cropped, and the riser aperture in the floor is complete and ready for services to be installed.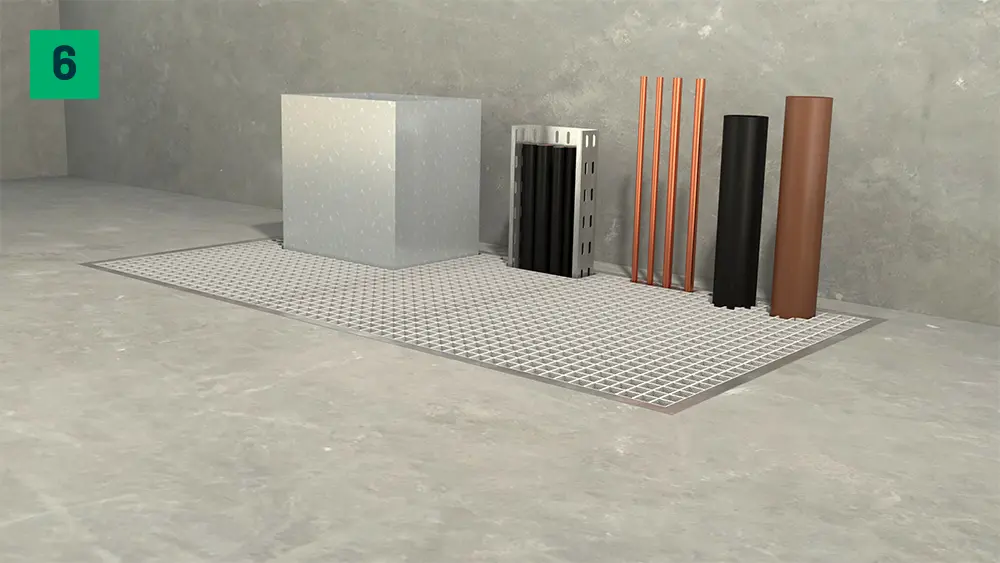 Walls are built and services are installed. The GRP grating can be simply cut away by the M&E contractor as needed to maintain a safe working platform. This will allow the service sections through and the sliding joists moved to allow unforeseen items to pass if needed.
Case Studies
A row of risers in this Comtec project in a metal profile deck floor construction for this health research facility.
Shapes are possible shown by this Comtec project in Aberdeen. The rebar is fitted and the slab ready to be poured.
The AlphaRiser JF channels are exposed once the shutter is removed and await fixing of the sliding joists and grating, for this Comtec project to a student accommodation block in Belfast.